Others
Newline manufactures the very best in RFID Key Cards and credentials for the Hospitality Industry. Our RFID Key Cards work with all of the major lock manufacturers RFID guestroom lock systems. Now there is a third party manufacturer you can trust to provide you with generic or custom access RFID electronic lock cards.
Compatible with all Major Lock Systems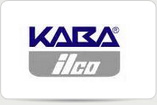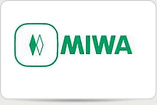 At our company, quality is our top priority. Our clients choose us because they have had issues in the past with their keycards and are seeking a reliable supplier who understands the technology behind hotel key cards. Others are looking for more impressive printing and effects on their cards. Unlike other companies that rely on third-party manufacturers or resellers, we have complete control over our production process. This means that we can provide immediate support on urgent orders, offer direct answers throughout production, and maintain consistent quality across orders. We take pride in our ability to offer worldwide competitive pricing without sacrificing quality or customer service. Whether you need a small batch of keycards or a large order, we are committed to delivering the highest quality product on time, every time. Contact us today to learn more about our services and how we can help you enhance your business with our reliable and high-quality keycard solutions.
Hotel Key Cards for the following lock brands - VingCard / Orbita / Adel A93/ Salto / Kaba / Betech / Adel A90 / Onity / Acculock